So, for the uninteresting stuff:

I took some time for myself to figure out what I needed to do. Essentially, it was quit or actually force myself to work. It finally came down to missing writing and blogging too much to quit. It's like an eruption bubbling in anticipation, and the longer you hold it in, the sicker you're going to be. So here I am. Trying to purge this awful tension and anxiety out and get back to my passion.

Now onto everything I missed while being a massive procrastinator:Annihilation came out!

While I was super excited about this movie, as if I haven't made it clear that I love Alex Garland yet, it was a huge let down. The things that made

The Southern Reach Trilogy

so enticing and interesting for me just weren't there, and Garland's usually existential internal examinations were filled in with pointless Bio-Horror.

The Terror started

The other major player in my cinematic universe, Ridley Scott, has put out a Victorian-Horror miniseries about the ships that went to explore the arctic and never came back. So far I've guessed every single line of plot, but the characters are interesting, and the acting is good, so I hold on.

A Quiet Place was super loud

I was able to go and see this wonderful movie on a Friday night. The front of the theater was filled with twelve year olds so things were

not so quiet

-and we got a lot of commentary that didn't necessarily add to the story. It was

great

.

A note on the movie: It was intense yet obvious. Large signs and massive foreshadowing took major surprises out of the loop for adults.

The next ACOTAR book is coming out in a week!

I'm super excited and ready for this baby to be out! I even ordered the monthly box by #

Wick and Fable

! I've had a major reading slump (I still owe reviews on about 3 ARCs, YIKES) but I think this might change that.

Amanda Dana
Author

It's just me and the two Furbies that are screaming on my desk. I'm a young adult writer, thinker of things, and retired roller derby girl. AMA!!! (just joking, but you can)

Archives

June 2018
April 2018
February 2018
January 2018
December 2017
November 2017
October 2017
September 2017
August 2017
July 2017
June 2017
May 2017
April 2017
March 2017
February 2017
January 2017
December 2016
November 2016
October 2016
September 2016
August 2016
July 2016
June 2016
May 2016
April 2016
March 2016
February 2016
January 2016
December 2015
November 2015
October 2015
September 2015
August 2015


I do not claim ownership of pictures unless specifically stated. I try to use original sources so that they can easily be reverse searched. I also try to make sure I get art with the watermark or signature still attached. I source a lot of pictures from my Pinterest too, so the artist is easy to find. If you have any questions about any postings please contact me.
Powered by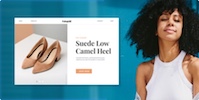 Create your own unique website with customizable templates.