The Girl in the Tower picks up where The Bear and the Nightingale left off. The magic and mystical setting of medieval Russia sparkles through the pages, in large part due to Arden's gift of lyrical story-telling.


This time around the characters are more emotional and solid, the story arc more demanding and on edge, and the aesthetic is so real you can almost reach out and touch the powdery snow and warm steaming bread. I love this author, and even if the story has some holes, her voice is so spellbinding you just want to read more. No one really writes about medieval Russia (and I'm personally not a fan of Russian lit which usually deals with loss and existential crisis), but this book continues a dark fairy tale, and one I may not be able to leave.




After being pushed away from her home, Vasya is forced to live as a boy on the run in the middle of winter, but she wouldn't have it any other way. Complications begin as she becomes entangled with a local lord and a frost demon she can't seem to escape. Politics and emotional threads weave their way back to her brother and sister staying in the Russian capitol of Moscow. As the stakes grow higher and higher as the Grand Prince takes an interest in befriending her, lies and status hang in the balance as Vasya struggles to figure out where she belongs, and what really matters.

I received a complimentary copy of this book in exchange for an honest book review from Netgalley.

Amanda Dana
Author

It's just me and the two Furbies that are screaming on my desk. I'm a young adult writer, thinker of things, and retired roller derby girl. AMA!!! (just joking, but you can)

Archives

February 2018
January 2018
December 2017
November 2017
October 2017
September 2017
August 2017
July 2017
June 2017
May 2017
April 2017
March 2017
February 2017
January 2017
December 2016
November 2016
October 2016
September 2016
August 2016
July 2016
June 2016
May 2016
April 2016
March 2016
February 2016
January 2016
December 2015
November 2015
October 2015
September 2015
August 2015


I do not claim ownership of pictures unless specifically stated. I try to use original sources so that they can easily be reverse searched. I also try to make sure I get art with the watermark or signature still attached. I source a lot of pictures from my Pinterest too, so the artist is easy to find. If you have any questions about any postings please contact me.
Powered by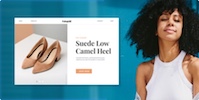 Create your own unique website with customizable templates.