I favor EDM, a lot. I don't think people understand why since I'm a little old (in my early thirties) to still like it (I guess). I grew up in Dallas/Ft Worth during the whole "Raver" phase of partying, so that probably has a lot to do with it. What I listen to varies with what storyline I'm working on for the day, which can change from scifi dystopian planet hopping, to Fae worlds. It just depends on my mood and the feeling I'm trying to push into my work. I'm just going to list a bunch of artists I like to listen to , some EDM, some not so much.


​Zedd


​Empire of the Sun


​Philter


​Flume


​Seven Lions


​Agnes Obel


Troye Sivan


​M83 (Who Doesn't?)


​Faun


​Sufjan Stevens


​Tycho


​Erutan


​Nero


​Astronomyy


​Danny Elfman


What kind of music do you listen to during your creative time?
Powered by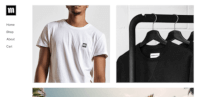 Create your own unique website with customizable templates.