There are a lot of movies out there that I think people pretend to get, but not really. Most of them have become cult classics because of it, some of them are mainstream and didn't get enough credit. I guess you should be the judge. I'm just going to list them-I don't really want to push my interpretation on them. I will say I have a high opinion of Danny Boyle's work-but once I saw Ex Machina I had mixed feelings on who I really admired -Danny Boyle or Alex Garland-both were involved in Sunshine and 28 Days Later-the aesthetics and subtle story arc in Ex Machina were the things I admired so heavily in the former two.

I did include Sense8 on here even though it is a tv show. I think the blatant sexuality turned a lot of people off, instead of doing what I think the Wachowskis intended, which was instilling empathy. I loved the show, it helped put you in so many different people's shoes. Story lines I thought I would hate had me on the edge of my seat. Good stuff.
Powered by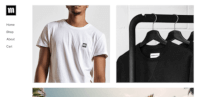 Create your own unique website with customizable templates.