I've been on stay-cation, reading and relaxing-WITHOUT INTERNET. It was delightful. I was hoping to get some writing or outlining done but that didn't happen. A lot of reading happened though. I'm a fast reader and I still HAVE NOT finished Lady Midnight. That sucker is the size of a small child. Ironically, I feel like it should have been thinner (although I'm enjoying it a great deal). But, Cassie, come on. I know that the Blackthorn boy's eyes are dark ocean blue-green and dreamy like a cloud. I know all this because you've told me about three times this chapter-thanks! Anyways, I'll give the lowdown when I finish it.





Meanwhile-I saw this on my feed and it pleased me greatly. I'm not sure where i heard about the Great Emu War-but this article explains it. I'll leave you with the link since it's one of my favorite side stories I mention when I'm bored-usually it's elaborated upon when we pass the Emu at the zoo.
​
Powered by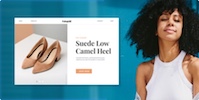 Create your own unique website with customizable templates.