The book festival was really nice. It had lots of local authors and a cool kids corner that looked crazy busy. The two notable people I saw at the festival during the writing track were Anne Girard and Deni Dietz. I learned some editing and formatting tricks from Dietz that I had no clue about while laughing at her crazy querying stories. She was a hoot.


The festival was in Old Alabama Town which was really neat. It had old time set ups of a small Alabama town, each with it's own section. Sometimes we drifted and ended up in a soda shop or a printing press office.


The biggest disappointment was that there wasn't really anything to buy besides a t shirt from the festival itself. Everything else was pretty much books. It was a gorgeous day with interesting people though, so how disappointed can you really get?
Powered by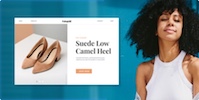 Create your own unique website with customizable templates.