I start my new book next week. I am still super tired and sickish feeling. Hopefully after April I can start revising enough books to finally push one out. I just think sitting here not writing, only revising, causes me to go stale. I have revised two books though-just not enough. You know, like the three more pass throughs they need. I am still contemplating The Many Lives of Stella Miner. I've taken some things from it, like ideas and themes, but maybe if I do a complete redo on it I can make it happen. It's my baby, I can't just let it die.


Sometimes you just have to follow your own path and ignore everyone else's, or at least the path they tell you is best to take. Sometimes their path is full of thorns, because when they went through it was winter, but now it's spring and you just can't make it through all the growth to see what you're doing.
​

Powered by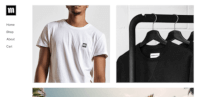 Create your own unique website with customizable templates.