I have a huge weakness for dark Victorian tales, probably more modern than classical ones though. I wasn't one for Wuthering Heights, and I had watched a fifties movie version of Jane Eyre that was much scarier due to the fact I already knew what was coming once I set eyes to the page. The Infernal Devices and A Great and Terrible Beauty are a couple of books I can name off the top of my head. When I went to refresh my memory I realized I hadn't read a lot of it-I had WATCHED a lot of it. Penny Dreadful, Crimson Peak, The Prestige, Jonathan Strange and Mr Norrell (wait, I did read that one), and Interview with the Vampire (I have read this one, but I think I watched it first).

It hurt my heart when Crimson Peak didn't do well at the box office. I honestly thought it could have been so much scarier-but it's so good I don't care. There's a new movie coming out that looks a little The Fall/Pan's Labrynthish so I'm excited for that one (It's not really Victorian but it is creepy)-I put it below the Penny Dreadful Season 3 Preview.
Powered by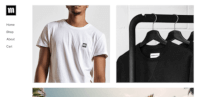 Create your own unique website with customizable templates.